Multigenerational Family Farm
Our off the grid solar powered farm is a micro-scale, multigenerational operation consisting of three gardens that total about an acre in production, most of which are vegetables. We run a small CSA and participate in two farmers markets during the growing season. We intercrop medical cannabis and vegetables in the same row and practice no-till methods with a focus on low soil disruption and water conservation.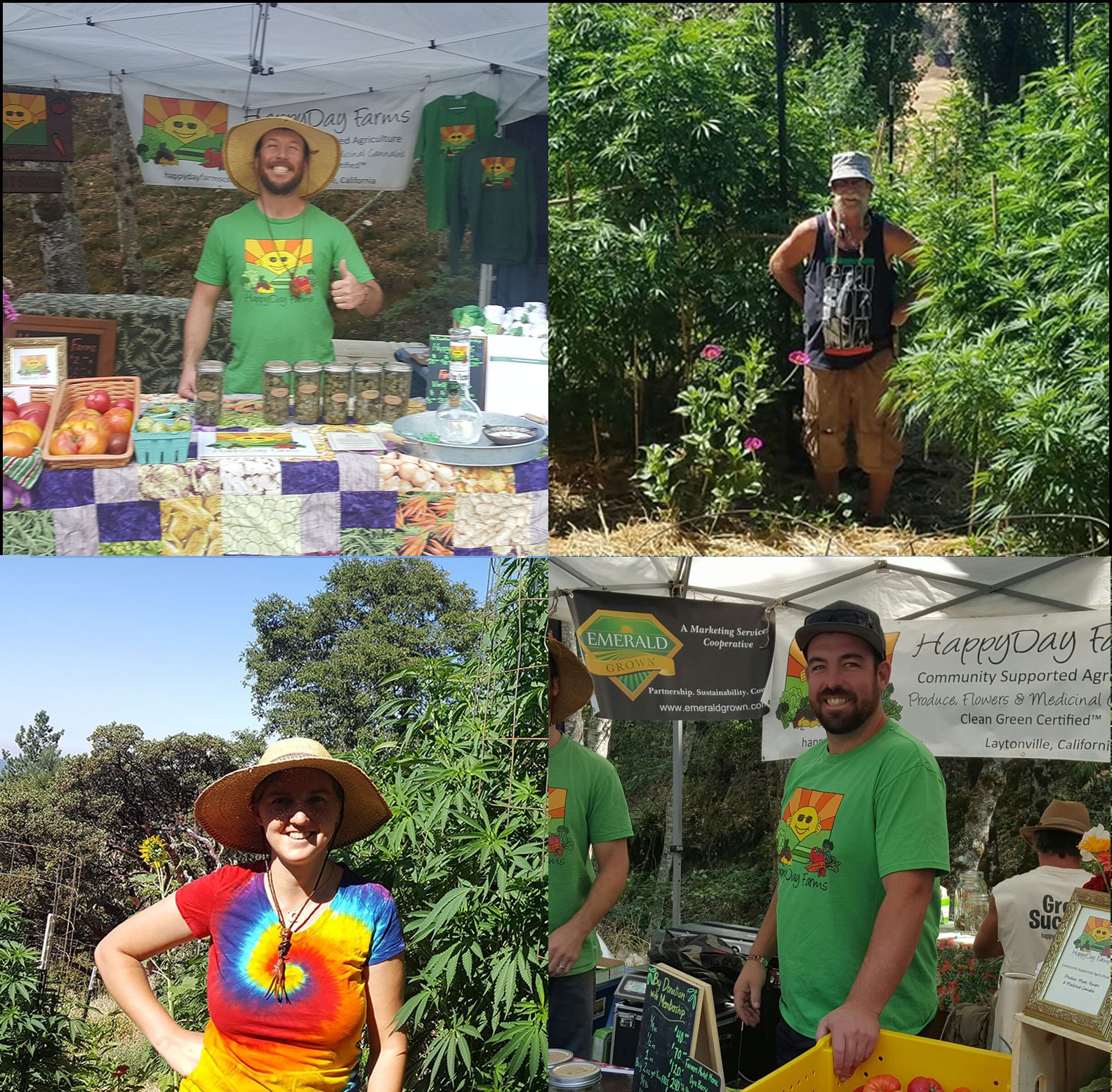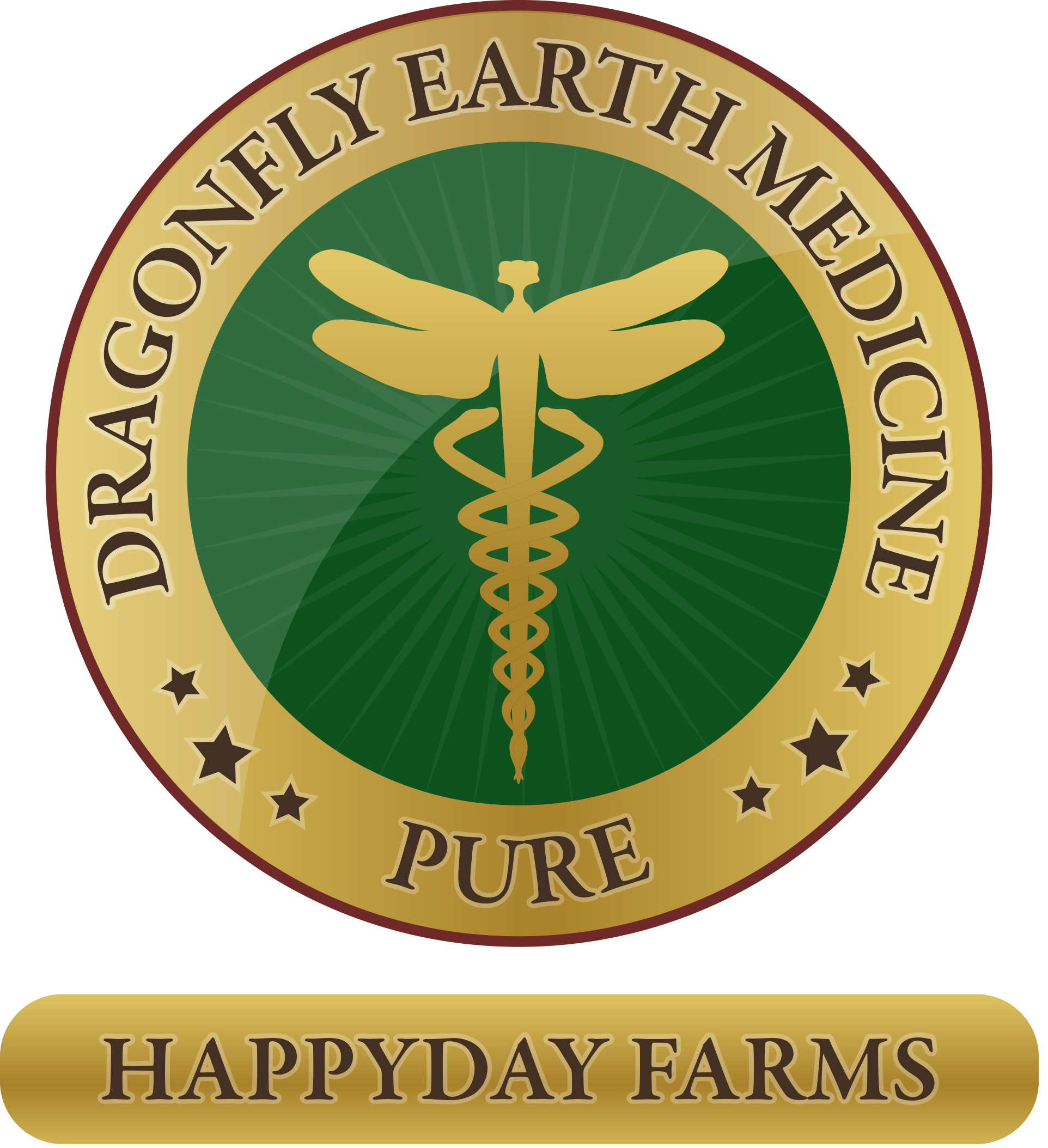 Pure Certificate redefines what the Cannabis industry sees as pure, clean medicine. Pure certification involves education and the highest of beyond organic gardening standards with nature as a guide.
This certification is an agreement, a mutual understanding of true health and commitment to safe guard the integrity of this master plant's reputation. It recognizes the highest growing practices for healthy, clean medicine.
We strive to value on equal footings our community, the ecology of our farm, and the economic factors that make it viable. We believe in a regenerative agriculture that increases bounty over time; we strive to build soil and water-holding capacity, and to enrich habitat for wildlife. We raise chickens, rabbits, and occasionally pigs for our own consumption, and for the added fertility that animals help produce.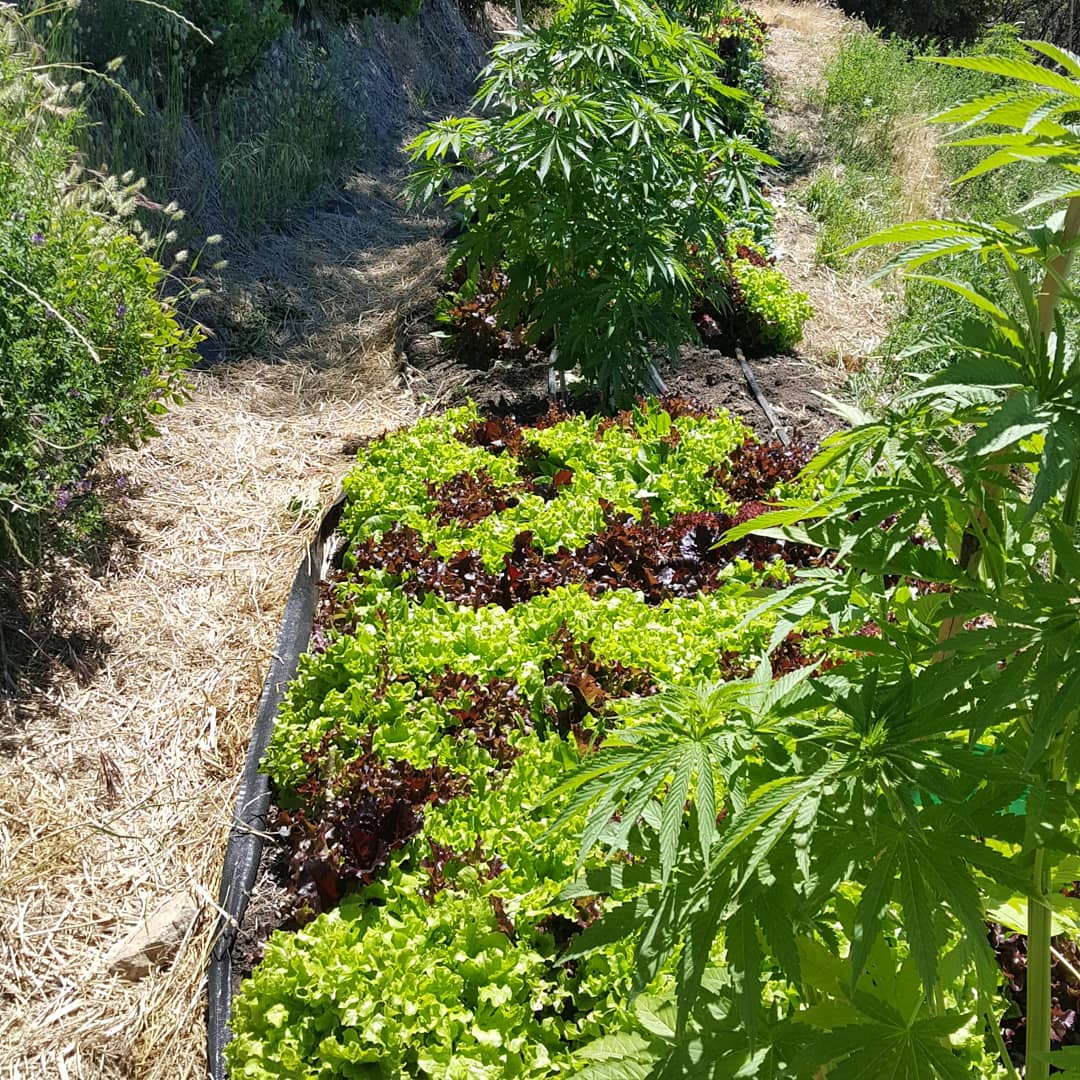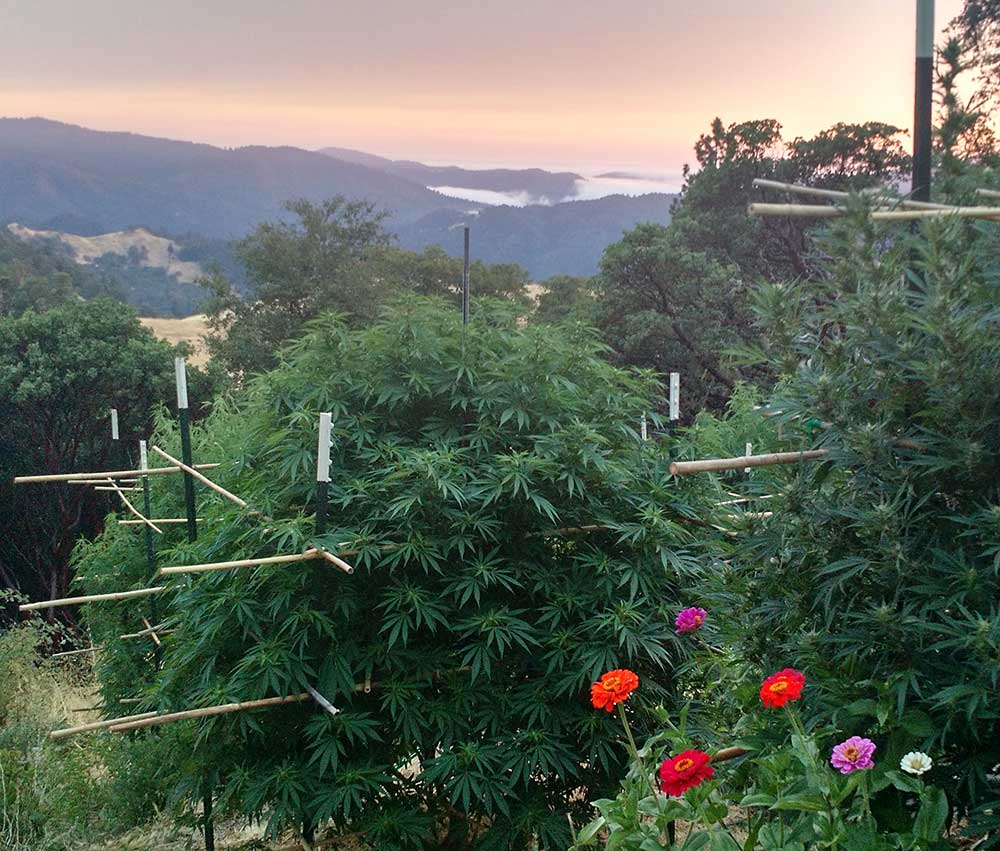 Every strain has it's own flavor and scent characteristics. Some people prefer fuely tones, while others might be looking for a strain with some fruity flavor. Most of what we grow falls into what we called the "fruitoleum" category but we also grow specific trains that are defined in every direction. Our strains are award winning, DEM PURE certified medicine, and we hope that you will sample our selection when you get the opportunity. You can find our medicine by clicking the button below. 
All profits from Brother David's go toward protecting the land, lives, and communities of our cannabis family — promoting small-scale family farms practicing regenerative organic agriculture, and fighting a system that unjustly criminalizes cannabis.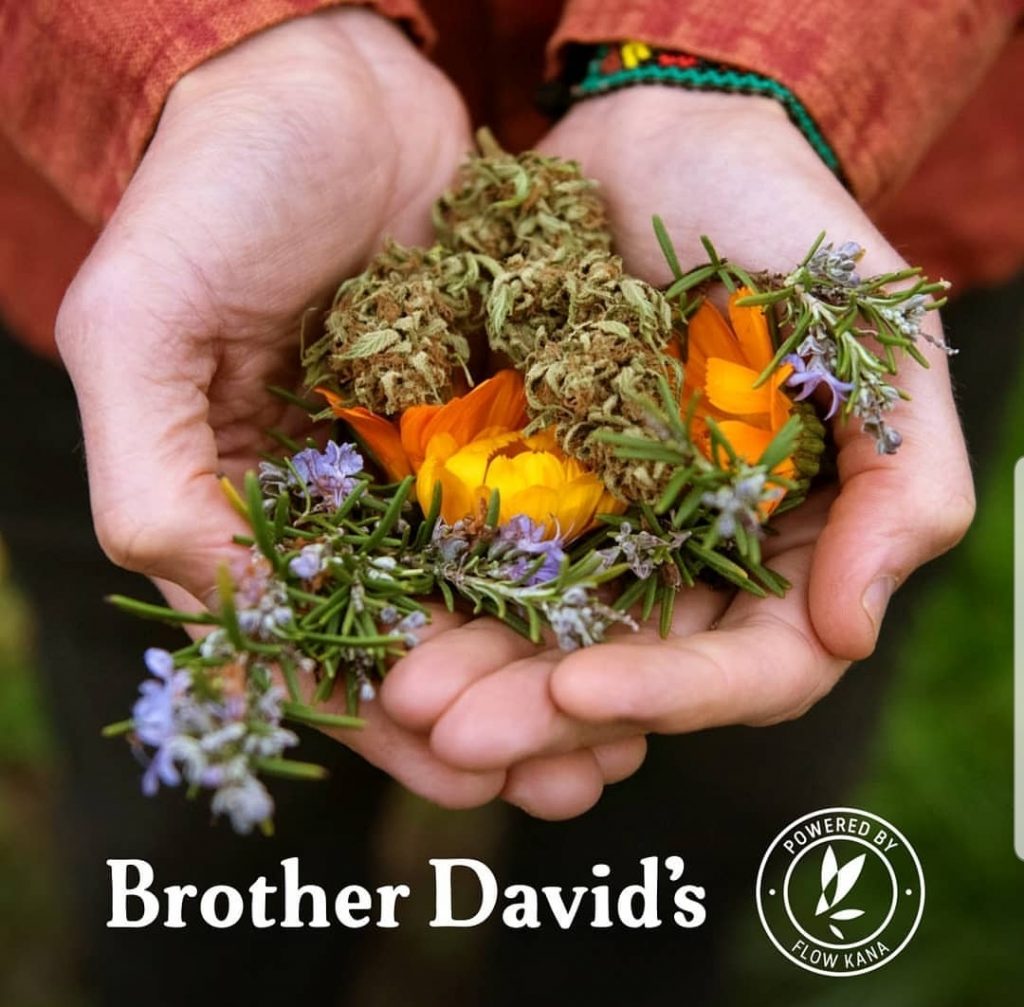 Great Success 

Ogre-Berry X OG Strawberry:

This hybrid of our two main flagship strains brings together our two favorite fuels with a double-up of the Strawberry Afghani. Glitterfrost, gas, strawberries, and blueberry pastry, it's hard to go wrong with this one!
Bell Springs

OG-Strawberry: OG Kush x Island Mountain Strawberry:

Incredible bouquet and flavor give hint to the waiting face-punch thunderbucket; your brain knows what that smell means. This one brings the hammer and leaves you with an unmistakable strawberry-fuel aftertaste.
HappyDay

Sour-Strawberry:

This hybrid brings together the ephemeral sativa qualities of Sour Diesel with the heavy hitting indica power of the Strawberry Afghani. Powerful and fabulous in the flavor department, this strain delivers what you would expect based on its name. Check out this showcase review of HappyDay.
HappyOgre CBD

Ogre Berry X ACDC:
This seedstock cross of the CBD ACDC with the Ogre Berry has created a gentle, lovely strain that we enjoy regularly. It has become one of the HappyDay Farm Favorites, great for any time of day or night; delivers an all-around sense of well-being and contentment with stellar strawberry-fuel flavor.
Ogre Berry

Ogre Kush x Strawberry Kush.
Face-punch hammer time. This is one of our flagship strains, ultra-chunky and dense, super frosty. Hybrid that delivers with the thunder, this one is a stoker for people who like strong cannabis.
OB Kingband

King (Ogre Kush X Long Valley Royal Kush X Headband) with the Ogre Berry (Ogre-Kush X Strawberry Afghani).

Blending traits of heavy hitting indica strains to create a highly medicinal flower with skunky sweet notes and strong cannabinoid profiles.
Strawberry Valley

OG-Strawberry X Chem-Valley:

This hybrid of our flagship OG-Strawberry with the Chemdawg-SFV OG yielded stellar fruitroleum notes that have been a delight to work with. You'll enjoy the sweet overtones backed by deep gas underskunk; this one is strong but delightful.​
Where to find our cannabis

Flow Kana Retail Locations (click here)
We pride ourselves on being the first sustainable, sun-grown cannabis brand to represent two of California's most special micro-climates and their small farmer ecosystems. We partner with, and give scale to, premier artisan farmers in Mendocino County and Southern Humboldt who focus on small batch, boutique strains. Our products are available throughout the Golden Statte.
SOLFUL
About SolFul
We don't just operate in Sonoma County—we're committed to making a positive difference in it. And truth be told, this makes our work about five times more fun than it should be. There's nothing more interesting and affirming than getting to know our neighbors on a deeper level as we look for ways to cultivate health and happiness in the lives we touch.