Multigenerational Family Farm
Our off the grid solar powered farm is a micro-scale, multigenerational operation consisting of three gardens that total about an acre in production, most of which are vegetables. We run a small CSA and participate in two farmers markets during the growing season. We intercrop medical cannabis and vegetables in the same row and practice no-till methods with a focus on low soil disruption and water conservation.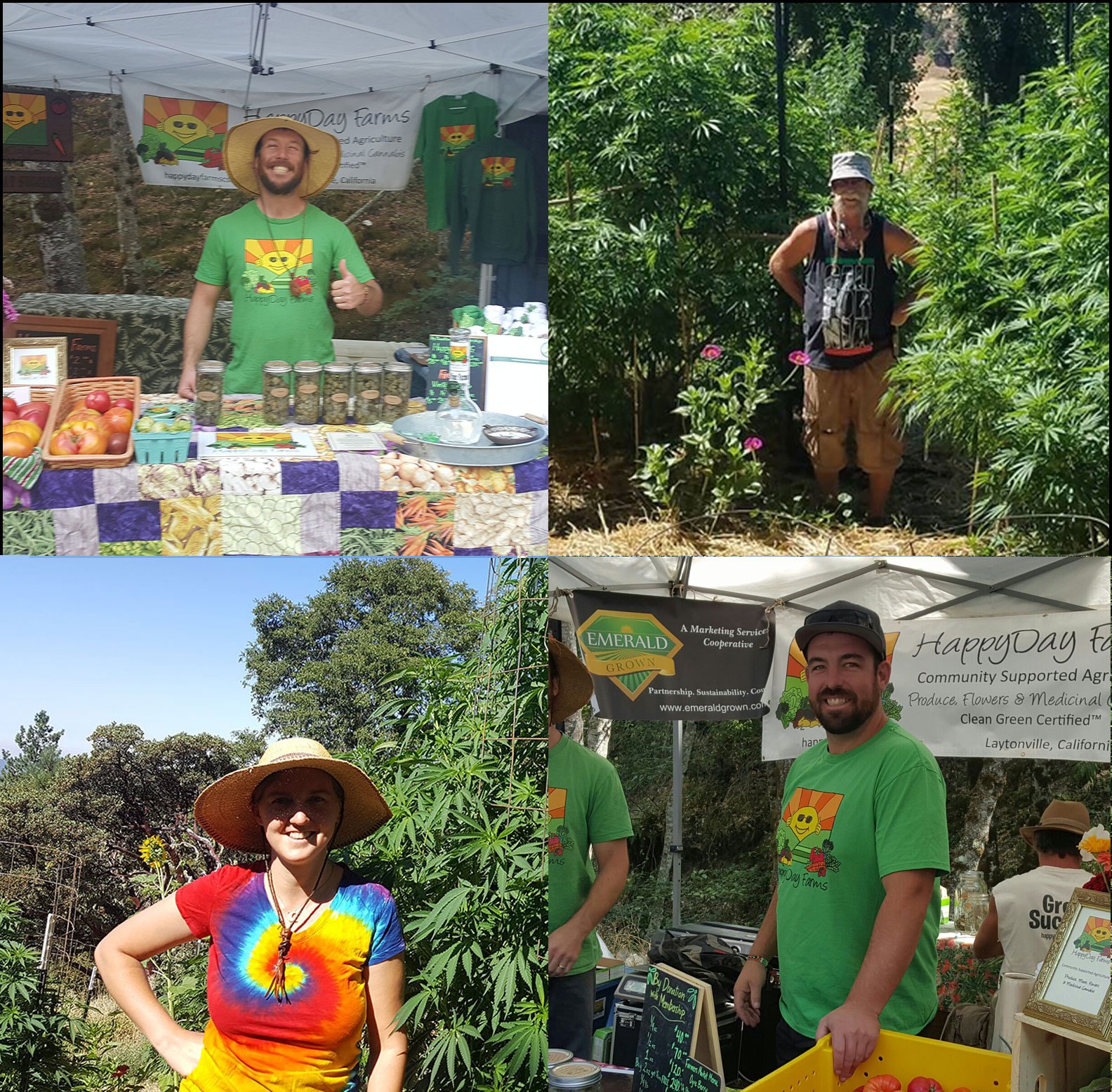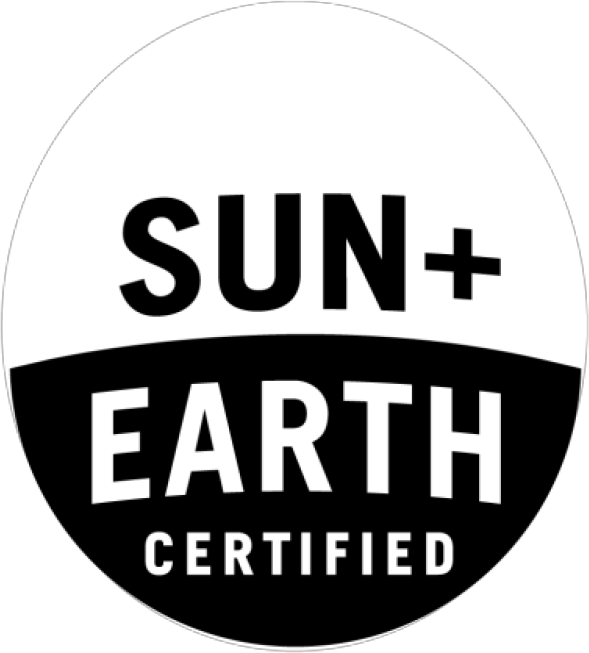 In addition to regenerative farming practices, Sun + Earth Certification also addresses
the rights of farm workers, who as a social group within agriculture have long been exploited and
marginalized. Current organic standards don't deal with worker rights, but if a farmer wants to describe
their farm as regenerative, shouldn't farm workers also be treated fairly? Regenerative farming is
intended to renew the ecosystem and people—this means caring for farm workers.
Pure Certificate redefines what the Cannabis industry sees as pure, clean medicine. Pure certification involves education and the highest of beyond organic gardening standards with nature as a guide.
This certification is an agreement, a mutual understanding of true health and commitment to safe guard the integrity of this master plant's reputation. It recognizes the highest growing practices for healthy, clean medicine.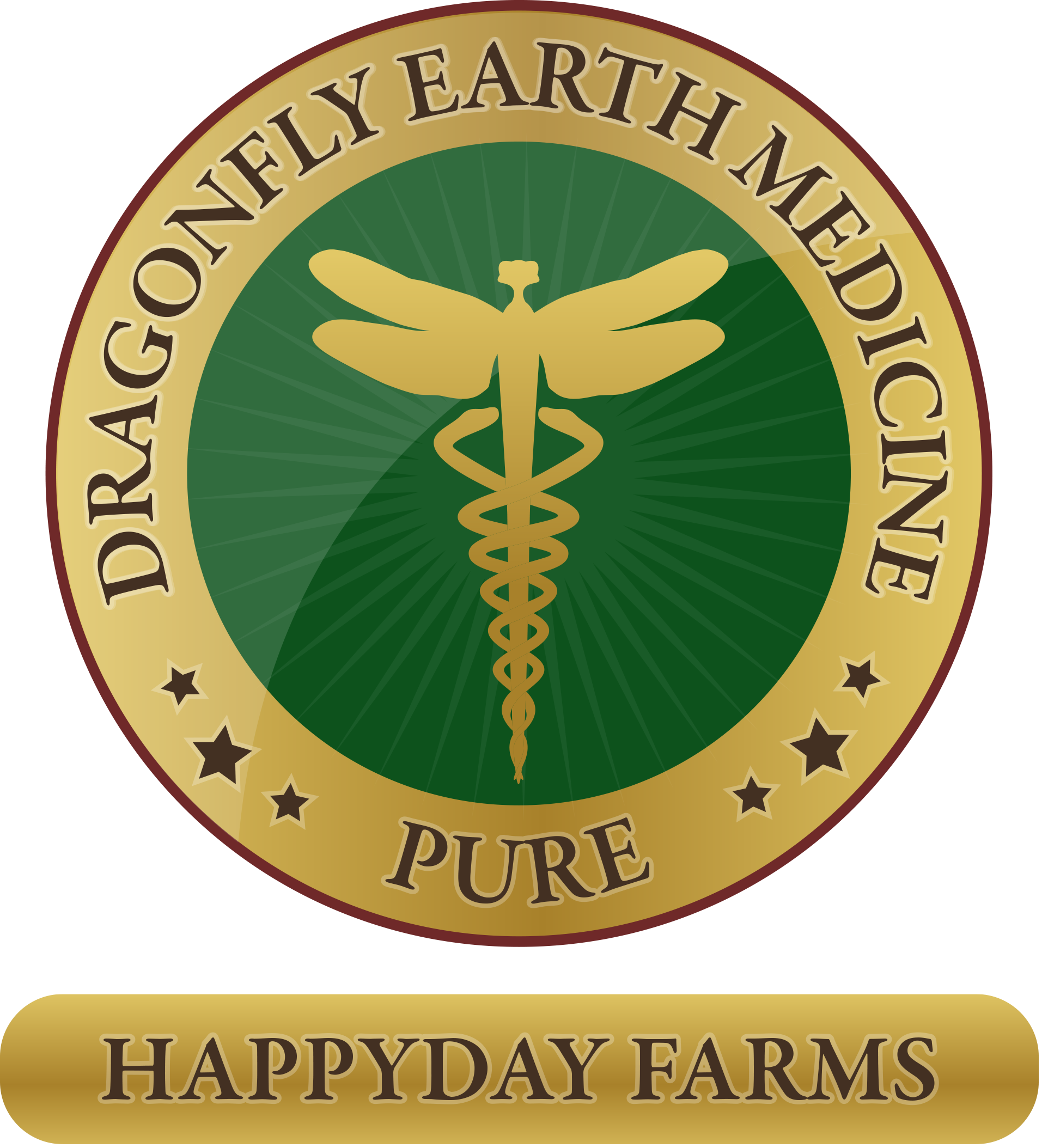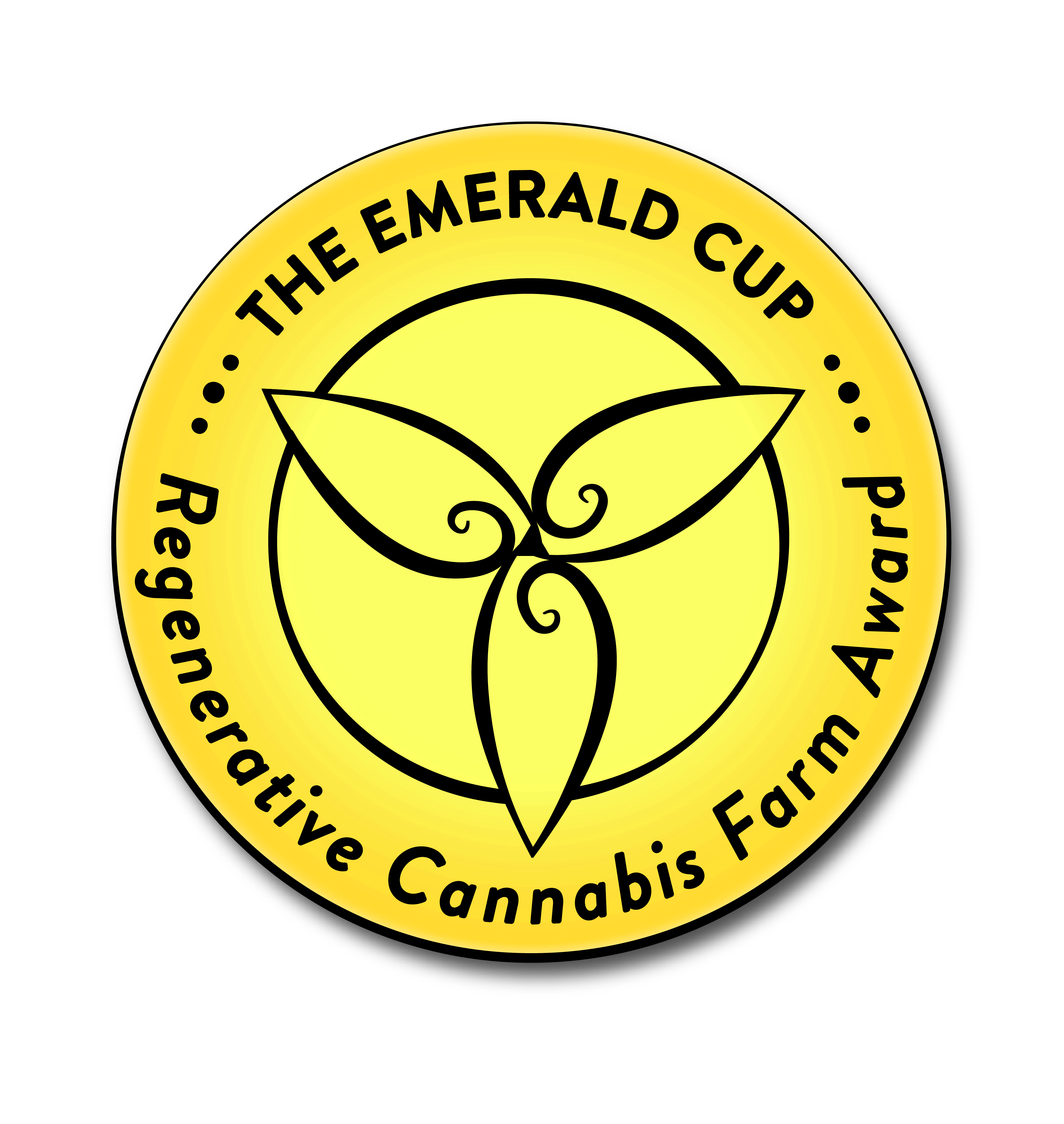 Emerald Cup Regenerative Cannabis Farm Award
The Regenerative Cannabis Award is designed to be a catalyst of positive competition filled with information sharing, land stewardship, ethical marketing, watershed consciousness and love of nature, living soil and biodiversity. The goal of the award is to educate people about what regenerative cultivation techniques are and how they can be adopted to help us grow the highest quality, pure medicine that truly expresses the terroir of farm.
We strive to value on equal footings our community, the ecology of our farm, and the economic factors that make it viable. We believe in a regenerative agriculture that increases bounty over time; we strive to build soil and water-holding capacity, and to enrich habitat for wildlife. We raise chickens, rabbits, and occasionally pigs for our own consumption, and for the added fertility that animals help produce.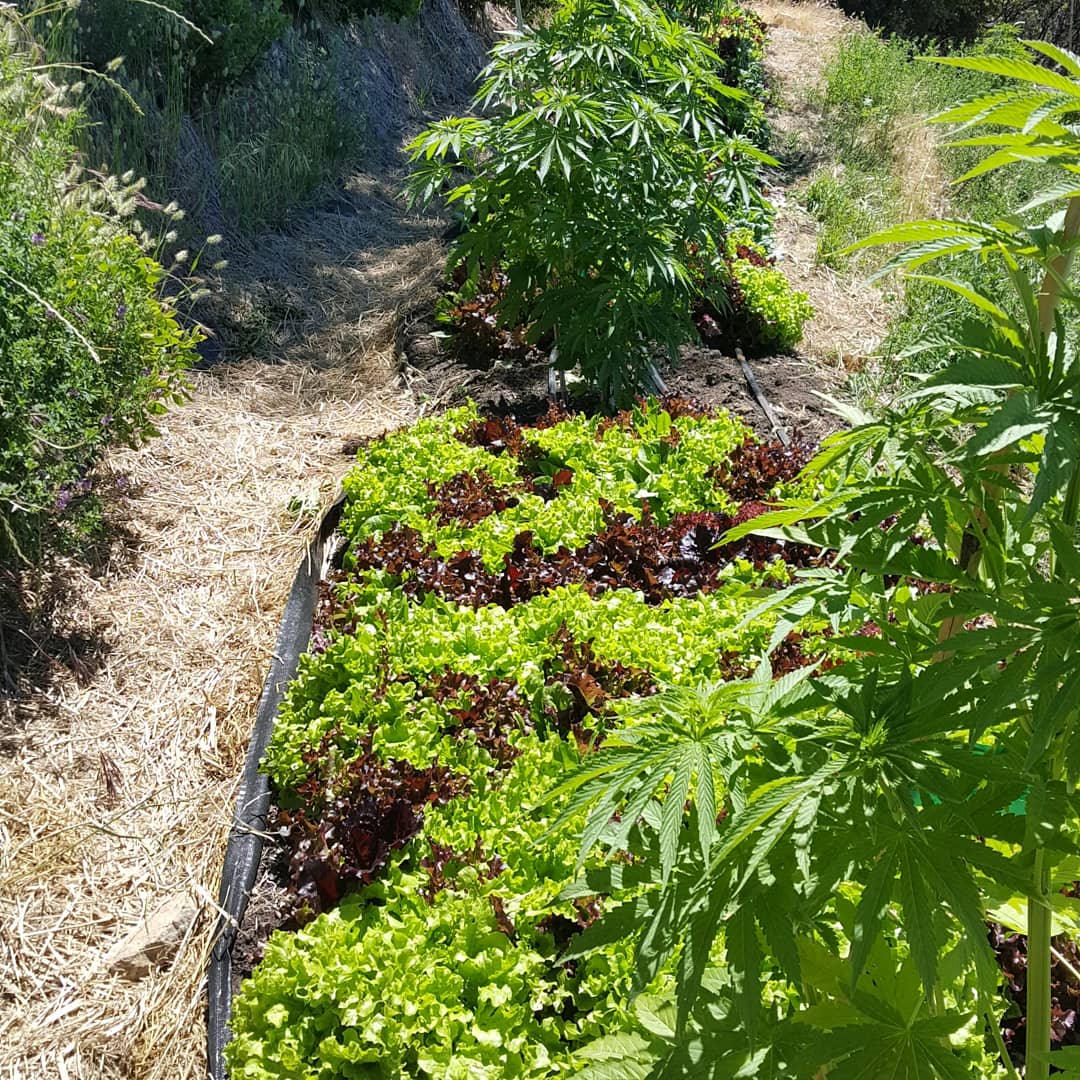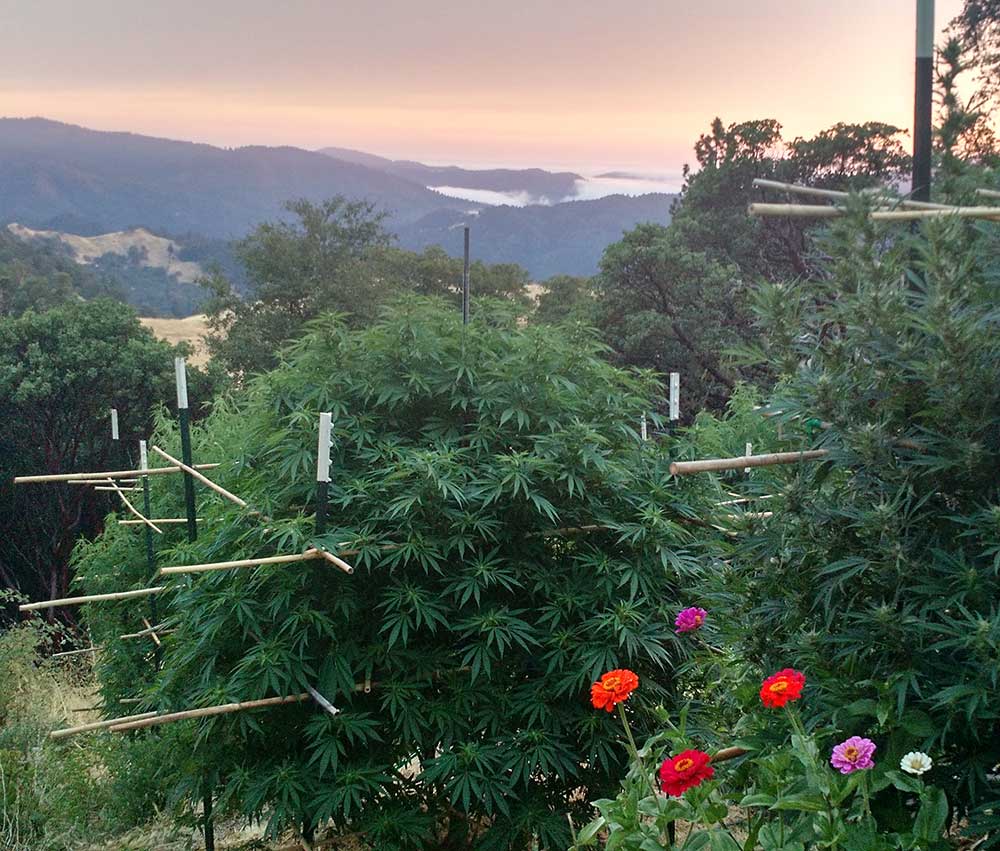 Every strain has it's own flavor and scent characteristics. Some people prefer fuely tones, while others might be looking for a strain with some fruity flavor. Most of what we grow falls into what we called the "fruitoleum" category but we also grow specific trains that are defined in every direction. Our strains are award winning, DEM PURE certified medicine, and we hope that you will sample our selection when you get the opportunity. You can find our medicine by clicking the button below. 
All profits from Brother David's go toward protecting the land, lives, and communities of our cannabis family — promoting small-scale family farms practicing regenerative organic agriculture, and fighting a system that unjustly criminalizes cannabis.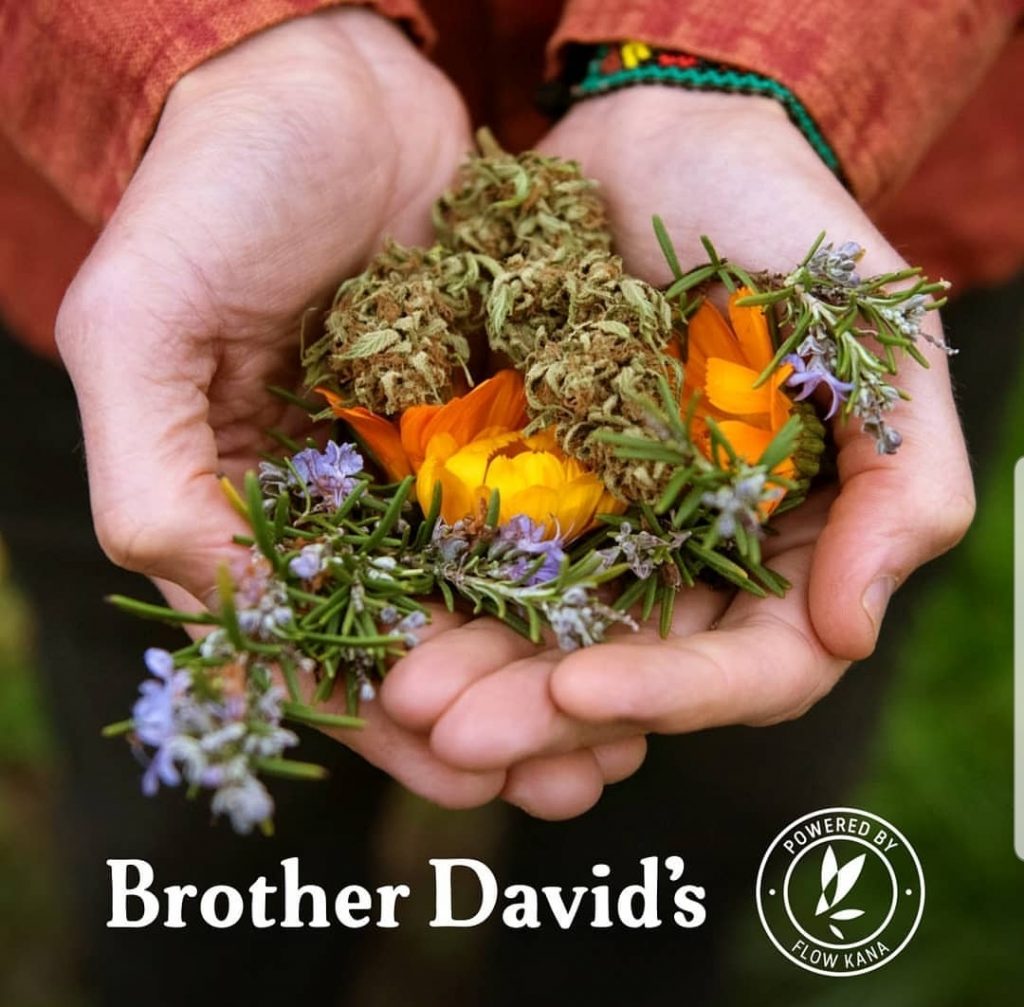 Ogre-Berry
Ogre Kush x Cut Creek Strawberry Kush.  Hammer time. This is one of our flagship strains, bred originally by our friends at Cut Creek Farms, this is a super frosty hybrid that delivers a full body high, this one is a stoker for people who like strong cannabis.  
Available from Eighth Brother
OG Strawberry
OG Kush x Cut Creek Strawberry Kush. Incredible bouquet and flavor give hint to the waiting face-punch; your brain knows what that smell means. This one brings the hammer and leaves you with an unmistakable strawberry-fuel aftertaste. These are super dense frosty flowers that grow so well here on Bell Springs.
Available from Eighth Brother
Thunder Bucket Face Punch
Headband X Royal X Strawberry X Ogre Berry.  We've been working on creating this combination for several years and are thrilled to offer it for the second season.  This varietal gathers together the traits of many of our favorite genetics into one powerful representation of what cannabis has to offer.  The name says it all. 
Available from Eighth Brother
Avenue of the Giants
Sour Strawberry x Great Success x TestaRossa.  Bred by Twenty/20 this is a combination of our two favorite varietals with Afficianado's TestaRossa.  This is the first year we've grown it and we are stoked to see what she does. This is the first year we've grown this and we were blown away about how amazing it smelled! Tested at 26.8 % total cannabinoids and a whopping 6% terpenes.
Available from Madrone
DOC's
Diesel x OG x Chem.  Our favorite of the gas varietals, super pungent with notes of kerosene and citrus.
Available from Eighth Brother
Sour-Strawberry
This hybrid brings together the ephemeral sativa qualities of Sour Diesel with the heavy hitting indica power of the Cut Creek Strawberry Kush.  Powerful and fabulous in the flavor department, this strain delivers what you would expect based on its name.
Carried by our cooperatively-owned Farm Cut
Orange Durban
Orange Durban x Durban:  We've been working with the Orange for a few years and this is a backcross onto the original Durban cut made by Twenty/20.  Super piney in the Jack/Trainwreck terp profile this one is a potent winner.  Uplifting and punchy.  
Superfly/Gorilla Sundae
Banana Sherbet X Grease Monkey.  Uber frosty and sweet with a good head high and light body.  Enjoyable all the way around. Perfect for getting down on the dance floor!